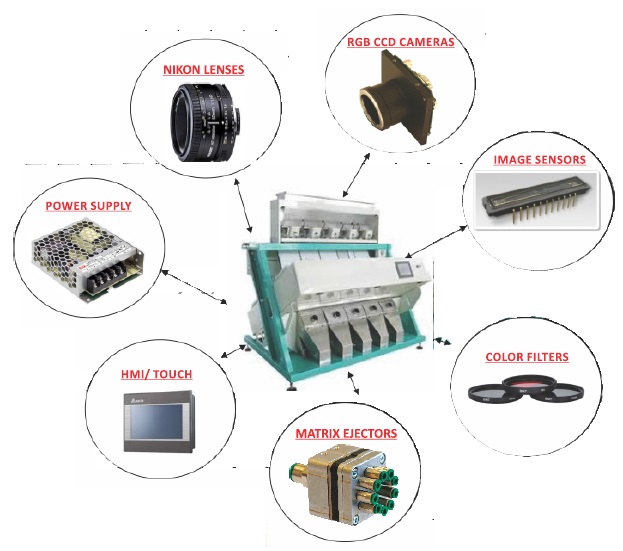 "Complete Electronics Parts Supplier for Color Sorter Machine"
seo2@balaji-microtechnologies.com
Buy and Sell - Electronic Items
Ads Description
"BalaJi MicroTechnologies BMT supply all Parts for color sorter machine, we supply matrix italy ejectors, Nikon 50 MM lenses,Toshiba image sensors, RGB cameras,Meanwell power supply, Delta HMI for color sorter machine. For more product details, please contact: Nitin Aggarwal (Director of Sales) BalaJiMicroTechnologies Private Limted. Unit 508, DLF Prime Towers, OKhla Phase-1, New Delhi-110020, India Mobile/WhatsApp: +91-8800338409 Email: nitin.aggarwal@balaji-microtechnologies.com Corporate Website: http://www.balaji-microtechnologies.com/colour-sorter.html Matrix ejector, meanwell power supply, delta hmi, Nikon 50 mm lens, Toshiba image sensor, line scan camera, proface hmi, color filter, matrix ejector Italy, hmi delta, af nikkor 50mm f/1.8d, Nikon f mount lens, ccd line scan camera, color sorter machine."